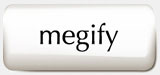 Meg Bright-Ryan - Resume
References and current resume available upon request. Feel free to send me some lovely e-mail:
Film Work
Meg Bright-Ryan's IMDB page
I've worked at these fine shops:
3LeggedLegs
BL:ND
buck
Digital Domain
Engine Room
Famous Group
the mill
Mirada
motion theory
Ntropic
Rustmonkey
Zoic
Not on my resume: coffee shop barista, greenhouse worker, animal rehab center volunteer. Some of my best experiences. The FBI once stormed the parking lot of where I worked, I've been clawed by a mountain lion, and I've been outside every day for a fickle New England spring — it takes seeing and touching and smelling the world you live in, to replicate it.
Interests: Sculpture, anatomy of animals and people, mammalogy, plants, painting, looking at everything, touching most things, investigating how things work.